Contact Us
Back to Top
TripSaver® II Cutout-Mounted Recloser
Save money. Increase reliability.
A new lateral protection strategy using S&C's TripSaver II Cutout-Mounted Recloser can dramatically improve the way your utility responds to 80% of faults.
When a fault occurs, this Smart Grid solution eliminates momentary outages for customers on the main feeder by only blinking the affected laterals.
This approach saves money for the utility and its customers while improving reliability for all.
Advantages
TripSaver II reclosers offer a number of advantages over traditional lateral protection devices.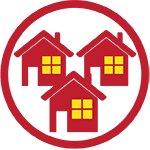 Reduces momentary outages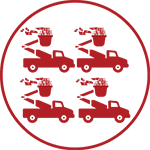 Pays for itself in 4 avoided truck rolls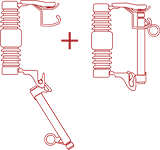 Combines fuse-blowing and fuse-savings methods
Savings Calculator
Pick a feeder on your system, and calculate how much you could save by using a TripSaver II recloser.
Guidebooks
Thinking about running a TripSaver II recloser pilot or want to check whether you're optimizing it for the best results? Or perhaps you're gearing up for widescale deployment and want to be sure you've thought through all the steps to come? We've assembled best practices from working with utilities like you to share our expertise as you bring TripSaver II reclosers onto your system.
Simulation
Compare TripSaver II reclosers with traditional fuse-saving and fuse-blowing lateral protection strategies. Choose each scenario, and click the right arrow under "Overhead Lateral Fault" to move through the simulations.
Features

TCC Curve Variety
Excellent coordination with other devices.

Local Manual Open
Breaks the load without a loadbreaking tool.

Reclosing Operations
Up to three reclosings before it drops open with a visible open gap.

Remote Communications
Communications with back-office system via gateway box option.

Fewer Sustained Interruptions
Cuts sustained service interruptions. Improves SAIFI and SAIDI.

Fewer Momentary Interruptions
Cuts momentary interruptions and improves MAIFI performance.

Restraint Feature
In-rush restraint feature always on. Will not nuisance trip on in-rush.

Operational Status
LCD screens display real-time device status with information scrolling.

Ice Breaking
Capability for device to break ¾" (20mm) of ice.

Gang Operation
All reclosers drop open on three-phase laterals.

Sectionalizing Mode
Can operate as a sectionalizer over a range of fault currents.

Service Center
Service center configurable. Can reconfigure operating sequence.

Microprocessor Control
Line-powered microprocessor control with no batteries needed.
Construction